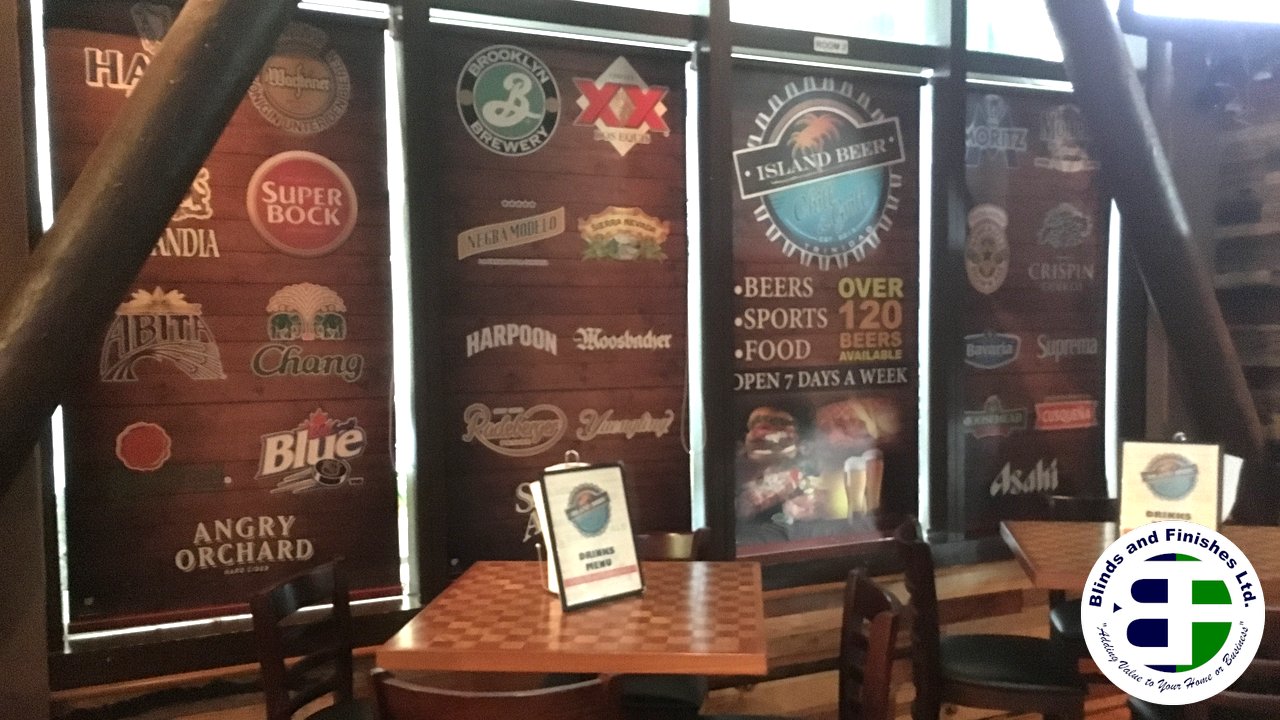 Bring Your Blinds to life, with our custom designed fabric Blinds.
Whether you want a 1% openness factor to 20%, allow any artwork, design, logo, promotional ad or
image to be brought to light, using natural light.
The sky is the limit.
Ready to Work with Us?
Click here to Request Your Free Site Visit.
Cell: +1-868-389-7953
Office: +1-868-358-8611
Our Business Hours:
Mondays to Saturdays 8:00 AM to 4:30 PM
Office / Showroom:
Lot #39 eTeck Park Frederick Settlement, Caroni. Trinidad and Tobago, W.I.
Don't Leave Empty Handed!
Click here to Download Our FREE Catalog (Read it on Your Mobile Device)
Tour the rest of our Website:
Click here to Start with our Window Blinds Section »